If you are new to the world of slots, it can be tricky to know where to start. Fear not- you have landed in the right place! Here you'll find everything you need to know to get started, as well as easy explanations of some common slot terms. Keep scrolling, and you'll be a slots whizz in no time at all!
Get signed up
First things first, before you get going; you'll need to sign up and make an account at Wheelz Casino. Once you are all verified and approved, you can make a deposit with your preferred payment method. Remember to game responsibly, and set limits on your account. It may sound obvious, but never bet more than you can afford!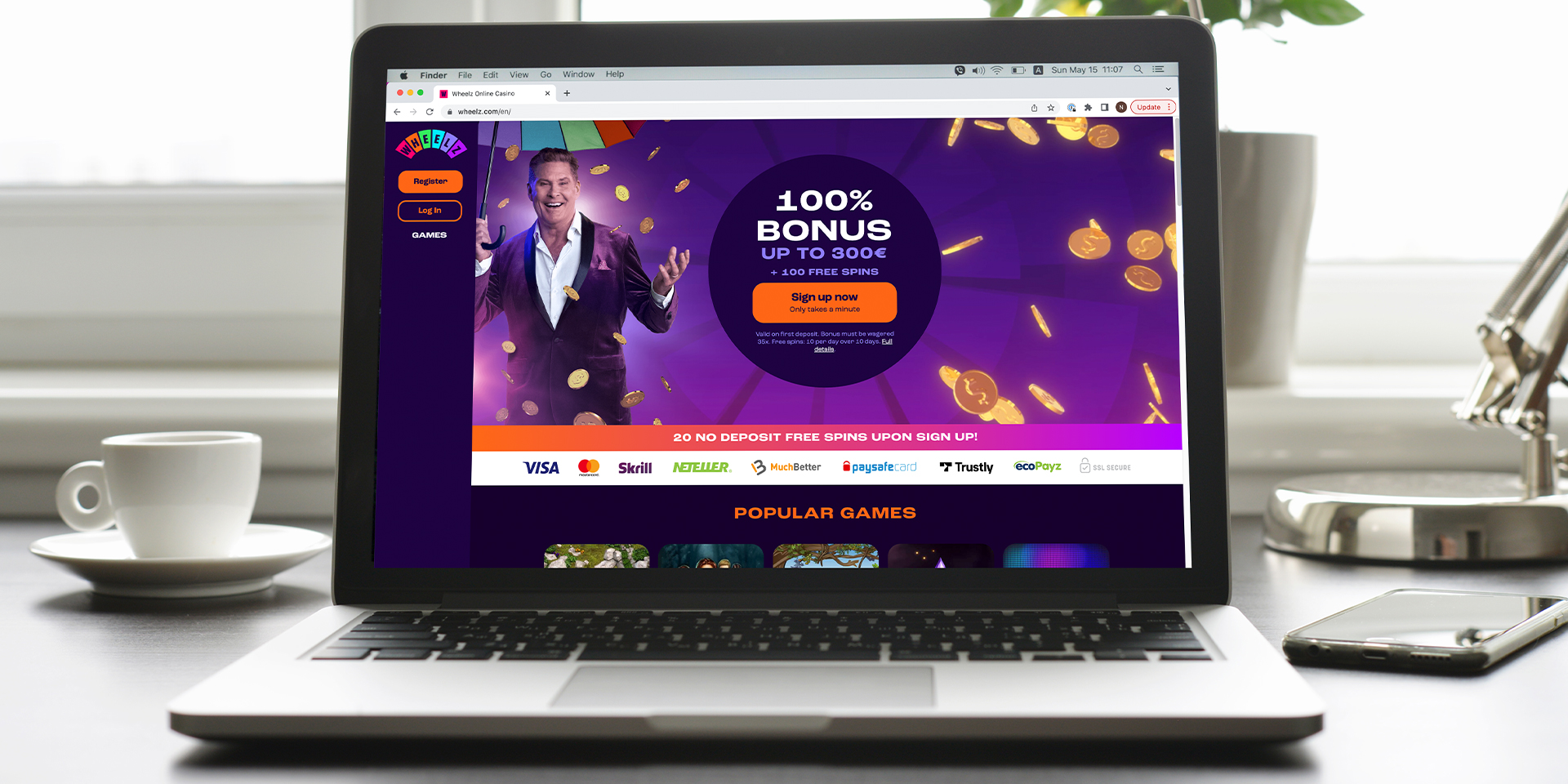 Choose your game
Slots come in every shape and theme under the sun. From classic retro fruit games emanating land-based casinos to Tiki adventures, if you can think of it- there's probably a slot game about it. It's a good idea to play a few in demo mode at Wheelz before you place real money bets, that way, you can see what type of game interests you most and get your head around the game's mechanics. Also keep your eyes peeled for game various promotions.
Fixed Jackpots vs Progressive Jackpots
Progressive slot jackpots means when every player's bet contributes towards a total and shared prize pool. This keeps rolling and increasing until the total jackpot is won. A fixed jackpot doesn't change; for example, a jackpot of 5,000x the stake will award that amount no matter when or where it is won.
Paylines explained
It's important to get your head around the paylines of your selected game. This term refers to the line where the winning symbols need to align to award a win. Traditional slots may take the form of one single payline, whereas others may have multiple lines. Sometimes they don't need to be in a fixed line and can take various patterns and forms.
Wait, what do these symbols mean?
In all slots, the game's symbols can award various prizes and serve different functions. Take a look at the paytable to understand what the biggest paying symbols are and any unique ones that may appear in your game.
Scatter symbols
A scatter is a unique symbol in a slot game that usually grants various special features or serves a specific function, such as acting as a multiplier or replacing other symbols to form winning combinations. This may include a Free Spins Bonus round
Wild symbols
The game's Wild symbol is also a special symbol, and it typically replaces all other symbols to form winning combinations. It usually does not replace a Scatter symbol or a Bonus symbol. Generally speaking, slot fans love a game's Wild as it can really amplify gameplay, and very often, they come with their own prizes attached to them too. Wild symbols appear randomly on the reels and can drop at any time during the game. In some games, they may appear on designated reels, like reels 1 and 3. It's a good idea to look at the slot's paytable at Wheelz Casino before you start playing to understand how the Wild symbol works.
Wild variations
You may see different types of Wild symbols in games you come across. These could be Expanding Wilds, where the Wild literally stretches and fills the whole reel, making every symbol from the top to the bottom Wild. Sticky Wilds are Wilds that remain in one place over the course of your spins, as such increasing your chance to form winning paylines. Stacked Wilds are also popular in slot games. These are Wilds that layer on top of one another to form wins. Moving Wilds, true to their name, can shift across the reels. They are very similar to Sticky Wilds, except on every new spin, they move to a new location. Just like Sticky Wilds, they are a popular addition to slot games, as you are guaranteed a Wild appearing on your next go.
Volatility
Generally speaking, slot games are categorised into three levels of volatility, that is low, medium and high. In simple terms, volatility can be considered how risky a game is. Naturally, all slot games have a level of risk, but the level of volatility will help you understand how a game will pay out. Consider low volatility slots as paying out small amounts but frequently. High volatility slots award wins less often, though when they do- they are big prizes. It's worth keeping in mind that a High Volatility slot may mean you'll burn through your bankroll quicker than a Low or Medium Volatility slot; they require patience whilst waiting for a win to drop. Both time and a good cash cushion are required when playing High Volatility slots.
RTP
RTP is another popular slot term you may see used when it comes to games, and it is a good idea to understand what it means. RTP is an abbreviation of Return to Player. It's the official percentage win rate for the game, or in other words, it describes how much the slot awards back over a number of spins. Of course, casinos need to make money, so you won't find an RTP over 100%. A game with 87% RTP will give €87 back for every €100 that goes into it. It's worth noting that RTPs are calculated over a huge number of spins, and your gaming session will just form a part of this. That's what makes slots interesting, as a guaranteed €87 back for every €100 spent isn't so exciting!